Villégiature in the Cévennes: your mobile home to rent for a long stay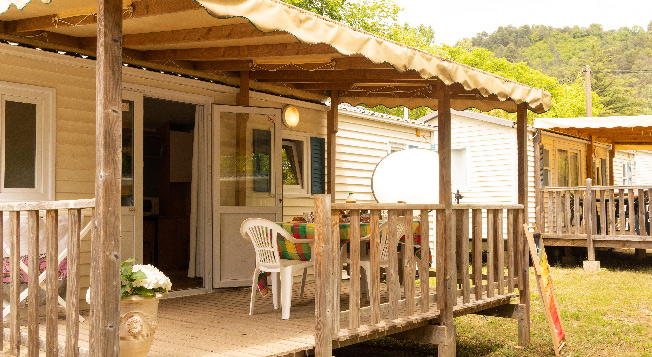 Villégiature in the Gard
The Camping in the Gard Les Plans **** has set up a brand new long stay offer, in the low season, with our long stay mobile home rental offer, for 3 months, a real alternative to the purchase of a mobile home.
In this special long term offer, you will have a mobile home with all the comforts, two bedrooms, fully equipped kitchen, separate shower and toilet, covered outdoor terrace, from 12 May 2022 until 2 July and from 27 August 2022 until 3 September 2022. Ideal to enjoy all the advantages of the back season. All for less than 500€ per month as our long term package is offered at only 1450€ for 4 people.
For more comfort during your long stay in a mobile home, possibility to upgrade to :
Luxury 2 Bedroom Cottage, larger and better equipped (television, microwave, large fridge-freezer): 1550€
Prestige Cottage, all options and fully air-conditioned, with 3 bedrooms and 1 bathroom or 2 bedrooms and 2 bathrooms and its large terrace with solarium part: 2000€
Special offer in the Cevennes
This special offer aims to offer you, whether you are retired or not too far from the campsite to spend your weekends, an accommodation where you can rest and get away from it all. Staying at our campsite in the Cévennes during the low season is a unique opportunity to enjoy the outdoors and recharge your batteries in the peace and quiet.
Our 4-star campsite offers you beautiful facilities that are accessible throughout your long-term package. During your long-term stay, you can enjoy a superb water park, a private beach by the river, a bar-restaurant and much more.
The Villégiature offer is the perfect compromise for grandparents who want a second home in which to host their children and grandchildren in a friendly setting and families who want to come to the countryside at the weekend to enjoy the pool and river. With the playground and mini-golf located next to the swimming pool, there is no shortage of entertainment during your stay at our 4-star campsite in the South of France.
With the Villégiature offer, a long-term package specially designed to offer you a holiday destination in the Cévennes, take advantage of an unbeatable value for money for your low-season holidays.
More information by phone at 04.66.85.02.46 or by email by clicking here.
Attention: limited quantities!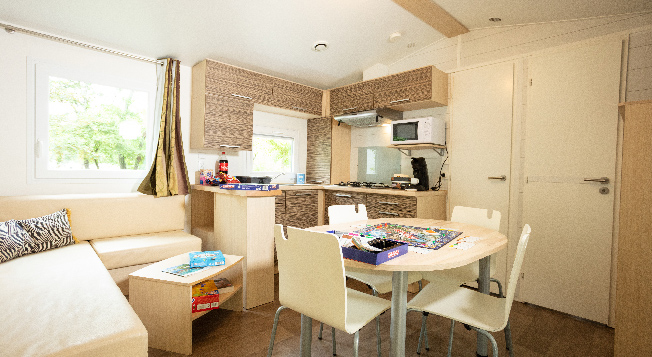 Find out more about our rates
at the campsite
.