Our Black Friday promotions
Up to -50% on your stay on Friday November 26 only!
This Friday, November 26 only, take advantage of your 2022 stay up to -50% on all accommodation except Bungalows and VIP Tribu Cottages.
Do not forget to confirm your stay by paying the deposit the same day, otherwise the reservation will be automatically canceled.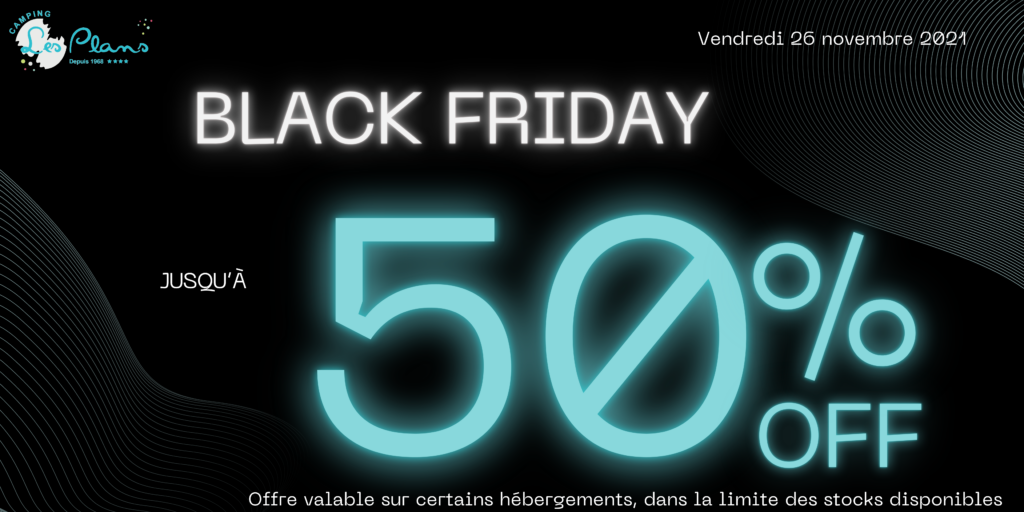 Offer valid for stays from 5 nights and whose dates are between May 12, 2022 and July 06, 2022 and between August 27, 2022 and September 04, 2022.
Promotions valid only on Friday, November 26, 2021 from 00:00 to 23:59, for all booked and confirmed stays (deposit paid the same day), while stocks last.