Fishing holidays in the Gard at campsite les Plans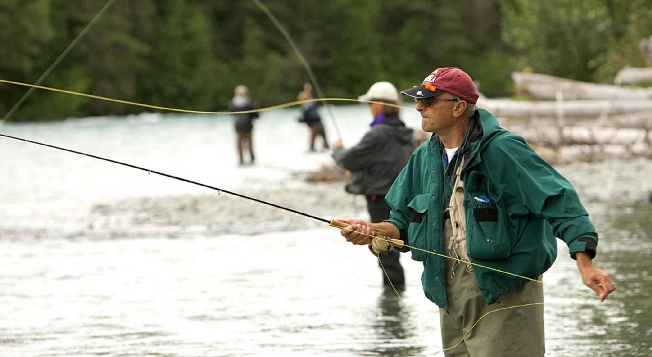 Campsites are the ideal way to get close to nature and enjoy a certain comfort during your holiday. If you love nature and fishing, you will not hesitate to choose campsites located near bodies of water to indulge your passion in complete freedom. These open-air hotels are also popular with fishing and white-water sports enthusiasts.
To combine your holidays with fishing, the campsite Les Plans ****, located in the Cévennes in the Gard, is a perfect address. This open-air hotel is located on the river bank and on the edge of the Cévennes regional nature park, in a vast 10-hectare wooded area. It also has a private beach on the banks of the Gardon de Mialet. You will have the pleasure of enjoying both nature and water during your holiday.
The campsite Les Plans also offers comfortable accommodation. The campsite offers a wide range of services to ensure your stay goes smoothly. In short, this open-air hotel has everything you need for a fishing holiday.
Camping by a river in the Gard
The campsite Les Plans will allow holidaymakers to stay in holiday rentals adapted to their needs and budgets. You will find several ranges of rental accommodation for all requirements at this campsite in the Cevennes. You can choose between mobile homes, chalets and bungalows for rent. Each one is spacious and very well equipped.
Alternatively, campsite purists can pitch their tents, motorhomes and caravans on spacious, shady pitches with all the necessary amenities. Your stay will be enhanced by various services such as a grocery shop, a restaurant, a pizzeria, a straw hut, an ice cream bar and many others.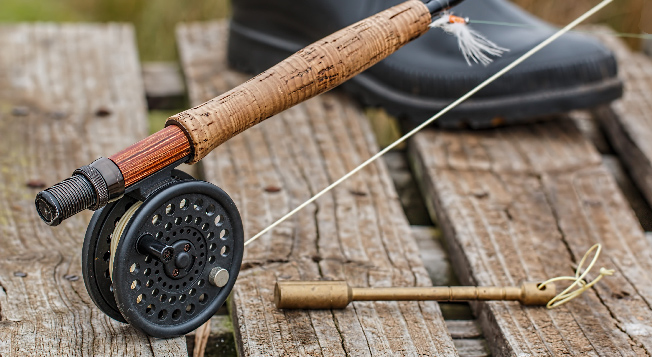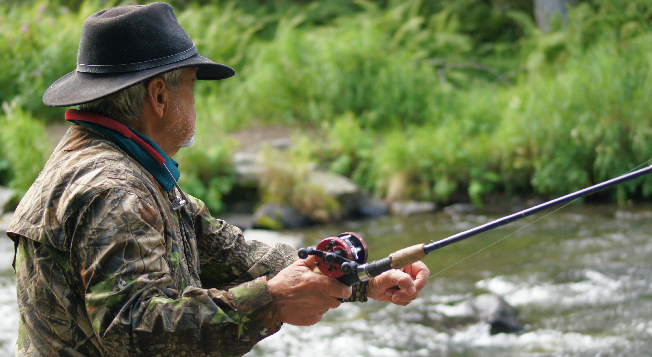 Enjoy the private beach and river
for fishing

.

Les Plans campsite has swimming pools, mini golf and outdoor playgrounds. But campers especially appreciate the direct access to the campsite's private beach by the river. The warm sands invite you to relax. The Gardon de Mialet river invites you to swim, but also to canoe, to fish…

Fishing enthusiasts will be able to fish with rods and perch in quiet water in the middle of nature. A fishing licence is required in this first category fishing area. The water is only a few steps away from your holiday rental.
Fishing conditions in the Gardon de Mialet
On the downstream course of the Gardons cévenols, the Gardon de Mialet is fed by several tributaries. In a less steep relief, its course spreads over large gravel pits, accessible on foot in the summer and which swell into navigable white water from September to June.
The waters of the Gardon are clear, ideal for sight fishing. There is less trout fishing than upstream, but many species of fish take advantage of the presence of fairly deep pools, even in summer. The fishing techniques used on the Gardon de Mialet are also varied: natural larvae, toc, lures, minnow or fly fishing.
A young fishing association has been formed in Mialet: dedicated to fishing in the Vallée des Camisards, it organises initiations to fishing techniques, particularly fly fishing, and ensures the protection of fish species through stocking procedures.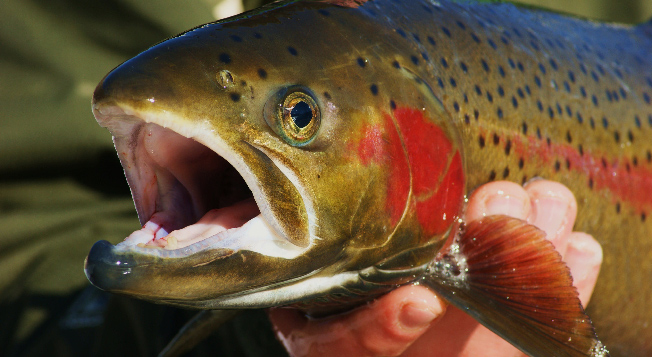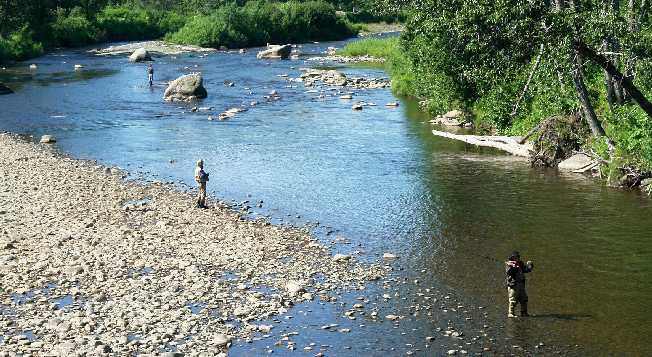 What fish can you catch
at the campsite?
In low and high season, the waters of the Gardon de Mialet are ideal for fishing. In season, there are good populations of barbel, blageon and gudgeon. The fario trout are also present, although a little less numerous than upstream. They mix with carnivorous fish, which become more and more numerous as the watercourses widen, fed by numerous streams before merging. Perch can be caught with their feet in the water or by wading. Lures also regularly attract beautiful pike. With natural baits in shallow water, you can also tease barbel.
Discover fishing
at the campsite