Club and activities for teenagers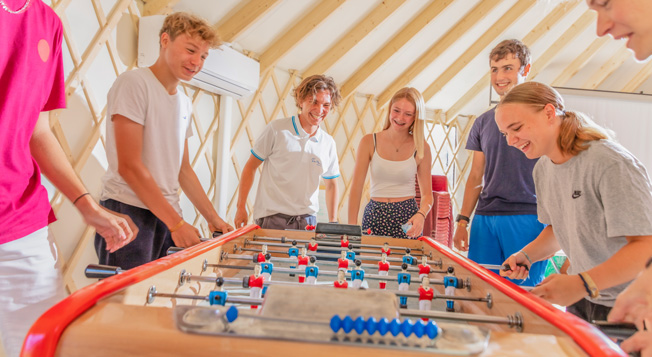 A campsite with a teenage club
in the Gard
A moment of freedom and fun for teenagers!
For young people from 13 to 17 years old, our club leader, will offer a variety of activities this summer. With our counsellor, you will not see your teenagers anymore.
They will be able to get to know each other, to exchange ideas, to laugh, to discover each other and above all to create unforgettable memories.
Activities and evenings
for teenagers
Every Monday, in our campsite located in the Gard, teenagers will be able to meet each other during the "Let's break the ice" animation, an original speed dating in which they will even be able to choose the name of their group to favour integration and group cohesion.
At least two evenings a week, the teenagers will be able to take part in evenings supervised by our animators, who will be accompanied by our animators. The campsite's teenage activity leader is full of good ideas: barbecue evenings, FIFA evenings and other evenings aimed at fun, relaxation and well-being. Thus, the young campers in the Cevennes will have the opportunity to meet and participate in sports games, music, but also dance etc.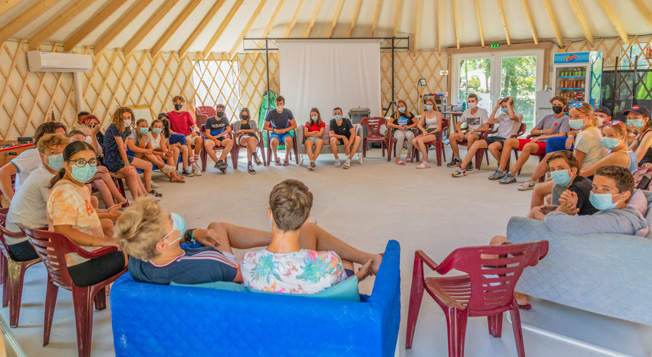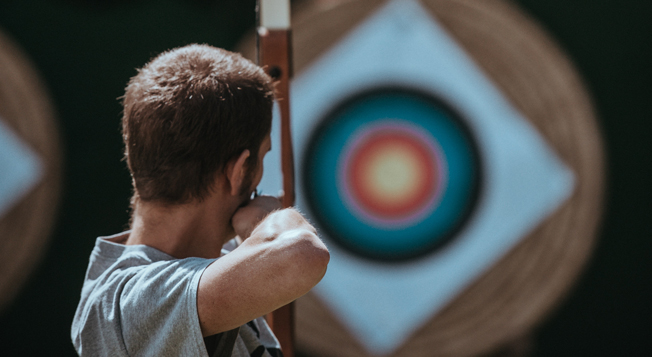 An ideal campsite
for teenagers on holiday in Gars
The teenagers' club at Camping Les Plans is also a guarantee that your older children will be able to mix with young people of their own age, and all this, far from their parents!
A great time of exchange is in prospect.
In our campsite in the Cévennes in the South of France, there is no time to be bored. Teenagers can get moving in the Zumba classes given by our animators.
Wellness is not only for adults, as the treatments provided by the Institut Intemporelle within the campsite will also be accessible to teenagers.
Check out our
activities for teens